Award Winning Consultants
A leading construction and civil engineering specialist behind Singapore's most iconic developments. Woh Hup are one of Singapore's largest privately owned construction and civil engineering specialists. Woh Hup firmly believes in "doing well and doing good" and promotes corporate responsibility on a social, cultural and environmental level. In 2017, Woh Hup is honoured to be the first builder to receive the inaugural Quality Star Champion Award. This award recognizes their sustained commitment to raising the quality and performance excellence.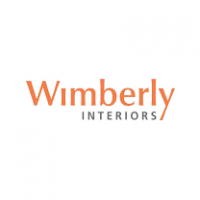 Wimberly Interiors is the world's pre-eminent design consultant for hospitality, leisure, and entertainment industries. The firm has achieved this honoured status by adhering to its mission of designing destinations that lift the spirit. A recent survey taken by readers of Travel + Leisure and Conde Nast Traveler magazines revealed a common thread among the world's best hotel, resorts, and spas: 45 of them were designed and/or renovated by Wimberly Interiors, more than any other design firm in the world.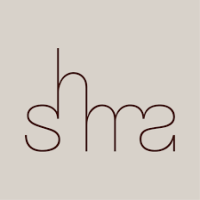 SHMA is Thai landscape architectural firm working globally to create a better environment and promote sustainability through design for a wide range of international clients. SHMA's works seek simplicity in design strategies and approaches that carefully respond to the complexity and diversity of natural and human ecology comprising climate, topography, history, culture, and social phenomenon. Recent awards include international property awards, World Architecture Festival Awards (WAF), The IFAAPR Award of Excellence and Thai Association of Landscape Architects (TALA).
T.Y.Lin International (TYLI) is a global, multi-disciplinary infrastructure services firm. Headquartered in San Francisco, TYLI established its business in the design of long-span bridges and specialty structures and has since developed its expertise into a wide spectrum of structural, mechanical, and electrical engineering. Singapore's Marina Bay Sands Integrated Resort and The Interlace condominium are just two of the iconic, award-winning projects that constitute TYLI's portfolio.
PDW is a design firm which specializes in architecture, master planning and urban design. PDW has been a top-ten Indonesian architectural firm for six years running according to BCI Asia. With emphasis in creating value through good design, PDW has extensive architectural and masterplan projects not just in Jakarta and Indonesia, but also internationally in Dubai, Oman, Vietnam, and Cambodia. PDW also maintains an extensive network with firms and cosultants in Indonesia and other countries, including the US, Denmark, Singapore and Australia.

DISCLAIMER
While every reasonable care has been taken in preparing these materials and their contents, the developer(s) and its agents cannot be held responsible for any inaccuracies or omissions. All statements are believed to be correct but shall not be regarded as statements or representations of fact. The developer(s) does not accept responsibility for any errors or omissions or for any losses suffered by any person or legal entity resulting from the use of the information contained herein, howsoever caused. All plans, information, specifications, renderings, illustrations, photographs, physical displays, show unit(s), representations and statements are current at the time of publication or fabrication and remains subject to changes by the developer(s) and/or the relevant authorities as may be required. All plans are not drawn to scale unless expressly stated, and are for the purpose of visual presentation of the different layouts that are available. Areas and measurements are estimates only and are subject to change and/or a final survey. Renderings and illustrations are artists' impressions only and cannot be regarded as representation of fact. All plans, information, renderings, illustrations, photographs, physical displays and show unit(s) do not necessarily represent as-built standard specifications.
This website, its contents and all plans, information, specifications, renderings, illustrations, photographs, physical displays, show unit(s), representations and statements shall not be treated to form part of an offer or contract. The sales and purchase agreement or equivalent document ("PPJB") shall form the entire agreement between the developer(s) and the purchaser, and shall supersede all statements and representations made by the developer(s) and its agents prior to the signing of the PPJB. The PPJB shall in no way be modified by any statements and representations made by the developer(s) and its agents, which are not embodied in the PPJB, whether before or after the signing of the PPJB. Any explanation of the PPJB and the proposed residential development is for information purposes only and it is recommended that prospective purchasers seek independent legal advice with regard to the intended purchase.